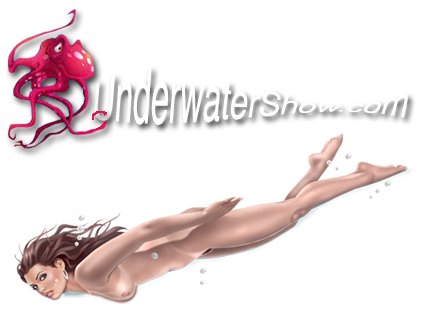 Have you ever seen how girls swim under water? If so, you'll remember the view of the hovering woman's body for your entire life. The underwater swimming of naked girls will blow your mind. Download our HD video to your computer and enjoy it at any time. Wet panties, underwater pool lesbian sex on our HD XXX underwater movies!
Professional and amateur girls swimming nude under water. Join now, and you will be able to download all our nude teen girls's underwater video.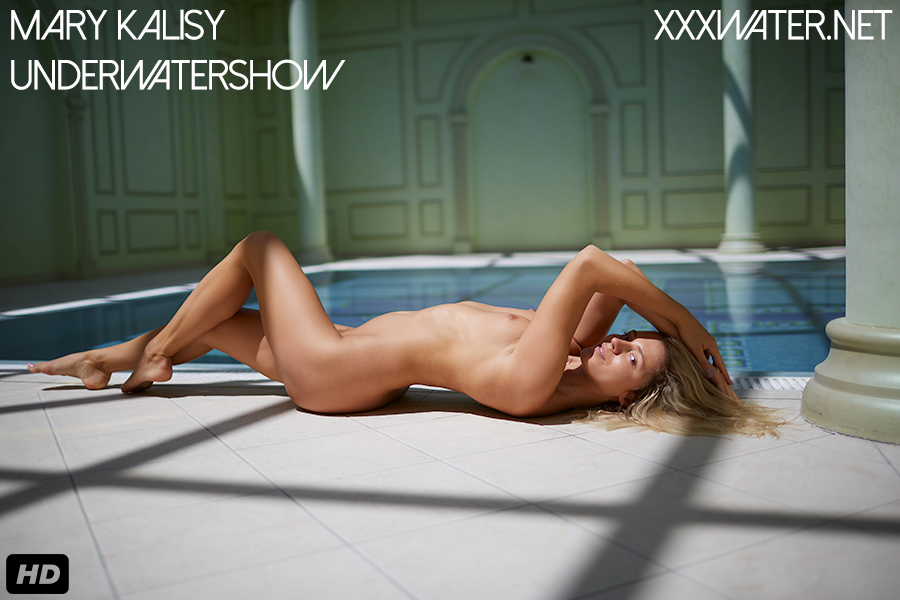 Mary Kalisy - Story
Hi, my name is Mary Kalisy and I came to Budapest for this amazing and unique underwater shooting all the way from Siberia. It was a long way and it wasn't easy but definitely was worth every second of filming. I got to experience a very interesting shooting that was happening in a very big indoor swimming pool inside a very nice villa. Once the shooting started I had to swim and strip at the same time in front of the camera. I was anxious and started to get horny while swimming naked because I remembered the shooting I had with Tushy by the pool. But sadly it was only a swimming and stripping video without any masturbation. Maybe one day you will see my masturbating video on this website.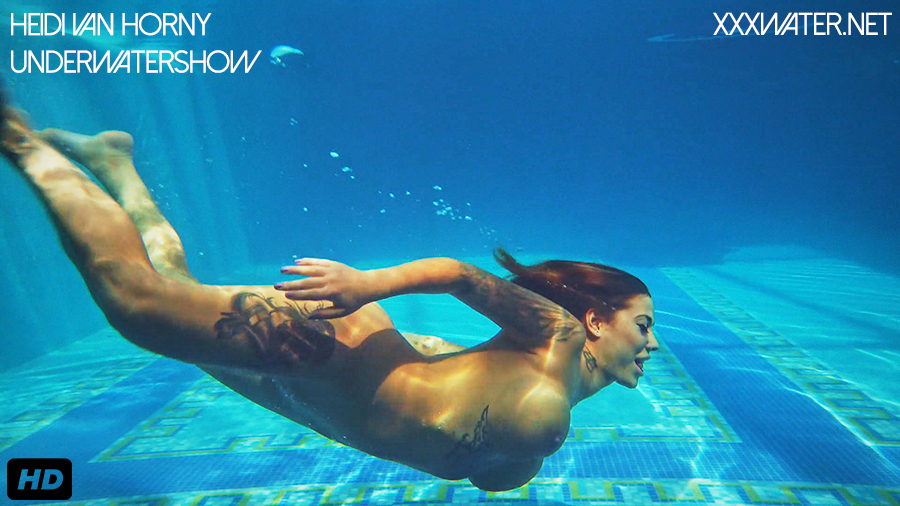 Heidi Van Horny - Story
I received a call from UnderWaterShow to make a video with me in the pool, and by a coincidence I was travelling to Budapest to enter an erotic model agency they're called Brillbabes. We have discussed the details of the shooting and I agreed to join for the videos. He came and picked me and another model up with the car and we headed to the filming location. The atmosphere was amazing and relaxing. While we were filming he asked me if I could masturbate a bit on the video and I agreed while discussing the details of the new agreement. Overall experience was amazing and I definitely would want to be featured here again!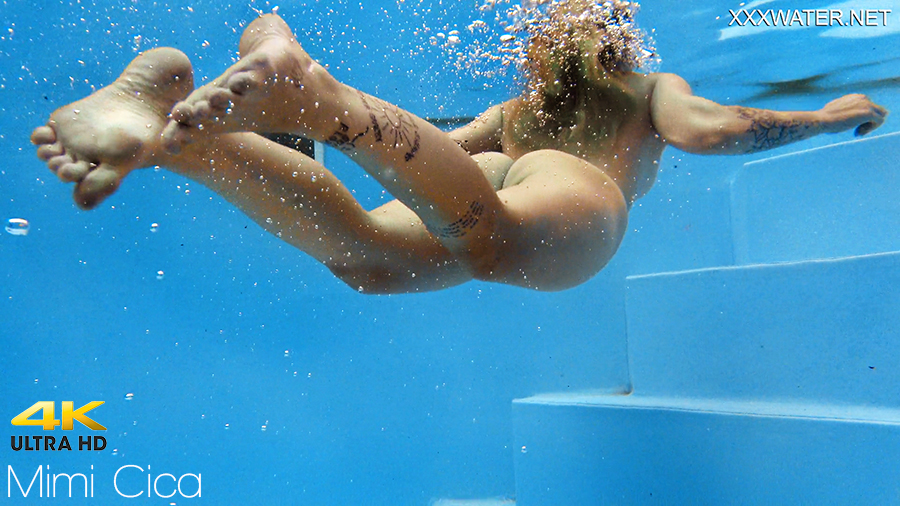 Mimi Cica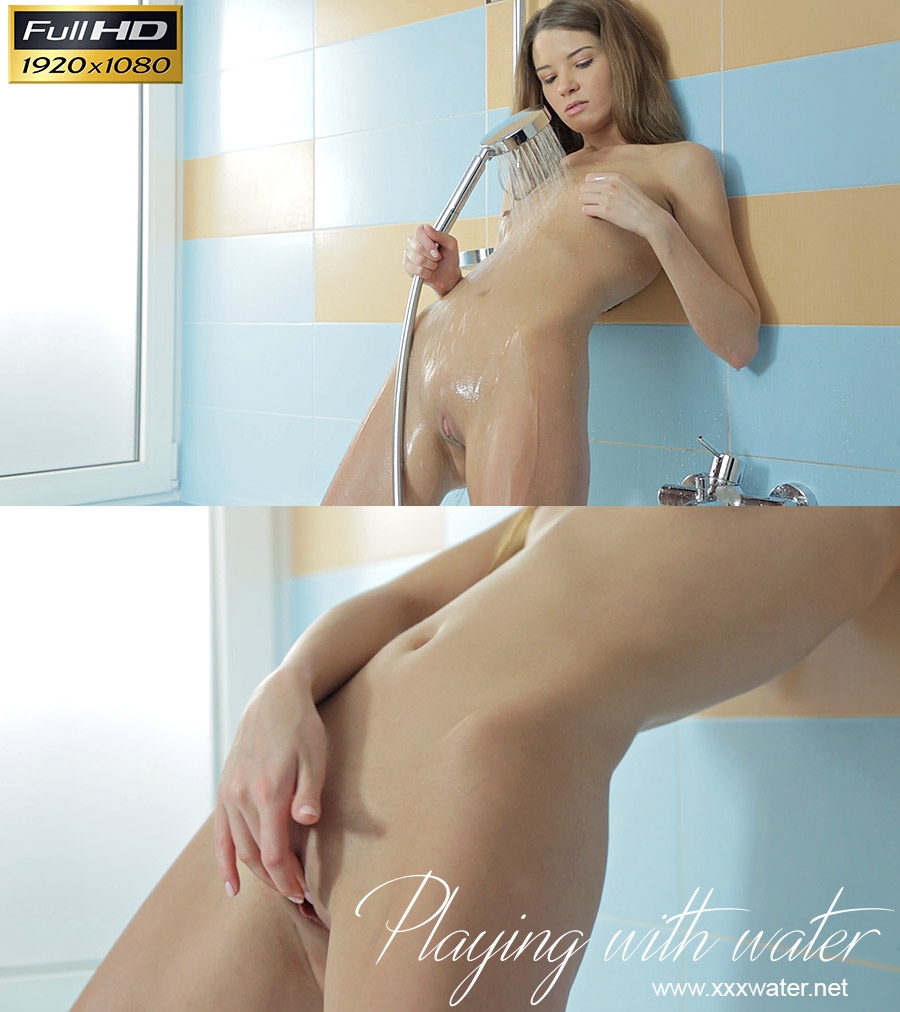 Vasilisa Viz
Hi, my name is Vasilisa Viz and I'm 19 years old. I was living my life and enjoying travelling all around the world and always accepting many photography requests, specially those which involve water, or a sea or a swimming pool. This time it was a bit different and new for me. I always loved trying out new opportunities and so I accepted the request to fly out to Budapest and do this shooting where I had to get naked in the shower and masturbate till I orgasm. In general I love to masturbate and I get very many orgasms everyday and it keeps going with a positive attitude in life and I don't even need men to help get them. So, I arrived to Budapest and got in contact with UnderWaterShow company and they offered me something new, and it was new for them as well as for me. But it's always good to change things up and do something new. Even them, this company, usually they only work underwater in swimming pools or underwater in the sea. I accepted and I wasn't disappointed with this decision at all! The shooting went great, I was exhausted both from posing and orgasming while playing with my pussy. We did lots of pictures and a great video! If you go and watch me, you'll know what I mean and you won't want to stop watching me!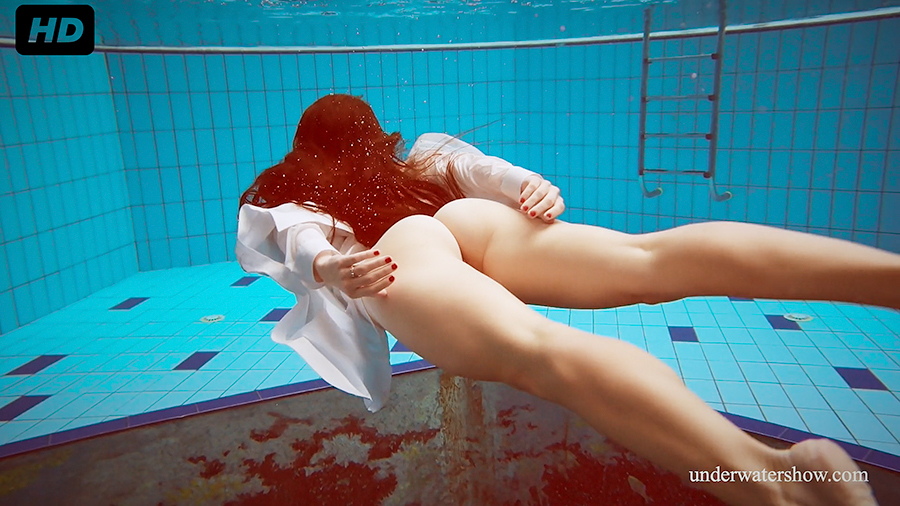 Silvie - Story
It was a calm relaxing morning in Prague once I received this interesting offer to be a part of the xxxwater.net website and I just couldn't deny the offer. On the way to the shooting I had many different thoughts on how can it all happen and it definitely exceeded all my expectations. We had a lot of fun during the shooting and it was unforgettable and sexy underwater experience. Once I saw the video I knew that they know what they do, because the results are astonishing. I have recommended them to all my friends and they were filmed too.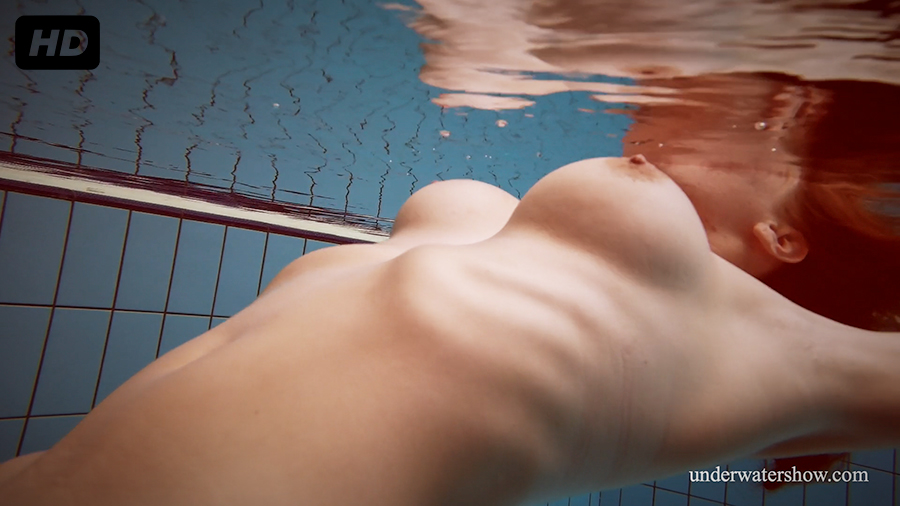 Zhanetta - Story
I live in Russia and always looking out for new and interesting opportunities in the porn industry and I found this website which was very different from others so I decide to contact them through my agency. After a few weeks of discussions we agreed on mutually beneficial conditions of filming. After one more week we have finally met and begun the production of the new video starring me in it. I was a bit nervous at the moment but it all went away once we got to know each-other better with the producer. I really liked him and wanted him to join me without the camera, but sadly it was time to go away.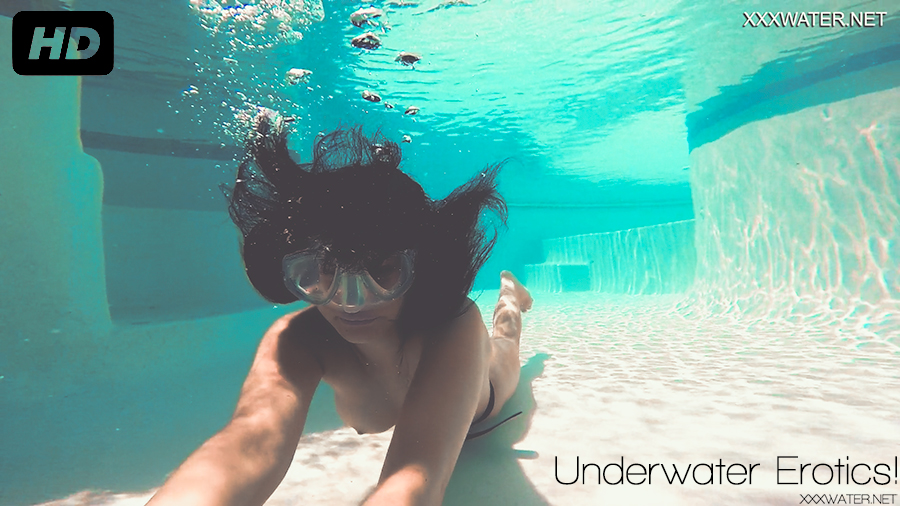 Brita Piskova
Hello, and welcome to my amazing day and shooting! My name is Brita Piskova, I just turned 20 years old and here I am completely naked and enjoying being underwater in a swimming pool. I always enjoyed swimming, ever since I was a kid and never stopped practising it. I have attended many swimming classes and did diving professionally! Every time I travelled somewhere where my destination had a sea or a lake, I spent my whole time in the water. I also love being so much there that sometimes I just tie something heavy to myself, so I can stay longer underwater! This brings me chills sometimes, but also pleasure. It might be weird for some people to understand this, but yes! I get so horny while being tied, specially when it's underwater, that if not for the water in the pool, my pussy would be dripping wet and I could cum just from a thought of it! I got really lucky, when I was surfing the net and saw this website underwatershow.com and I contacted them to do a shooting and asked them specifically for the following allowance of tying me up while swimming.. After a long discussion they have agreed and here I am swimming and trying to escape the ropes and cumming at the same time. Iff you want to see how, just go and watch me do so!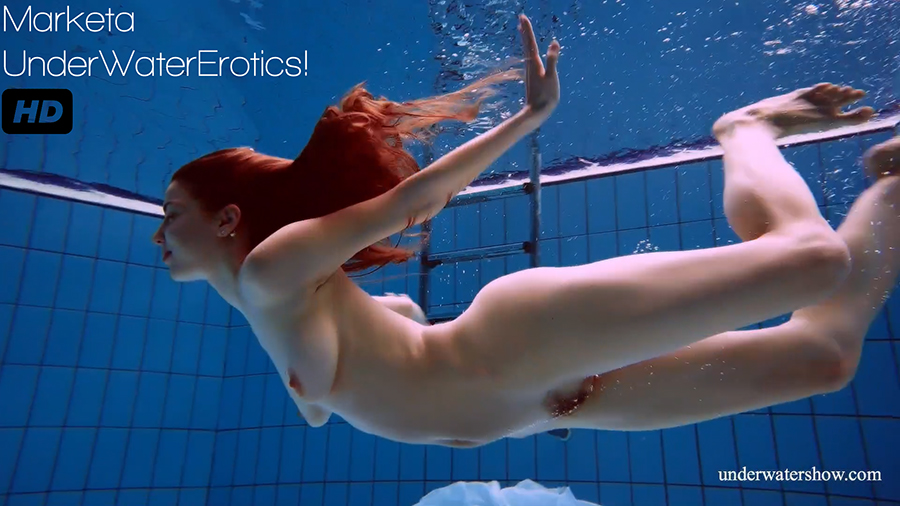 Marketa
Anna Netrebko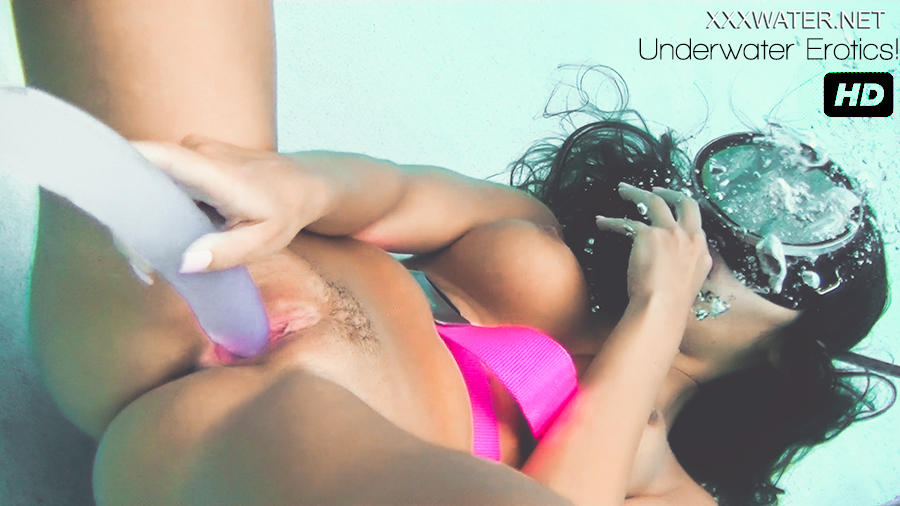 Nora Shmandora
He, my name is Nora Shmandora, my 18th birthday was two weeks ago, and my present is what you in the video and the video itself! I always wanted a purple or pink dildo and huge one just like the one in the video inside of me underwater! It is a real pleasure inserting it in and out and I always been a naughty naughty girl. Ever since I turned 13 years of age. It was then when I discovered the possibility of self pleasures, while sneaking on my mother at night and seeing how she is watching porn videos on her huge tv and masturbating using her hands, fingers and toys. So I started to the same, but with my fingers and I couldn't insert them then, as I was still a virgin, unlike now when I can get fucked even by two guys and not care anymore if my hymen will break, as it's not there for a long time, since I was 16. I got a bit bored in using fingers for reaching orgasms at home or hotels where I stayed, so I searched for a porn company and I came across UnderWaterShow, for which I'm really grateful and happy that they contacted me back and allowed me to come here and do what I always wanted to do and that is pleasure myself with a dildo so much I would reach my best orgasm ever! Stay tuned and go watch me do so! It's something you won't find anywhere else!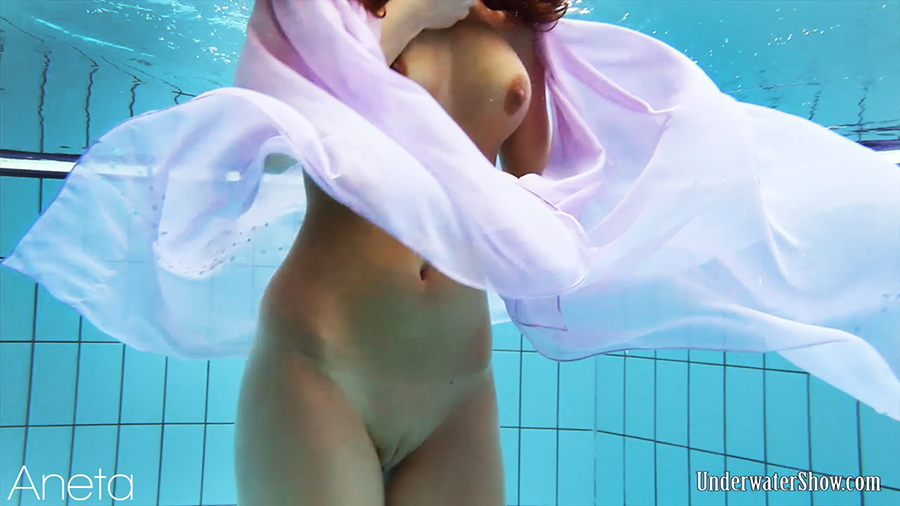 Aneta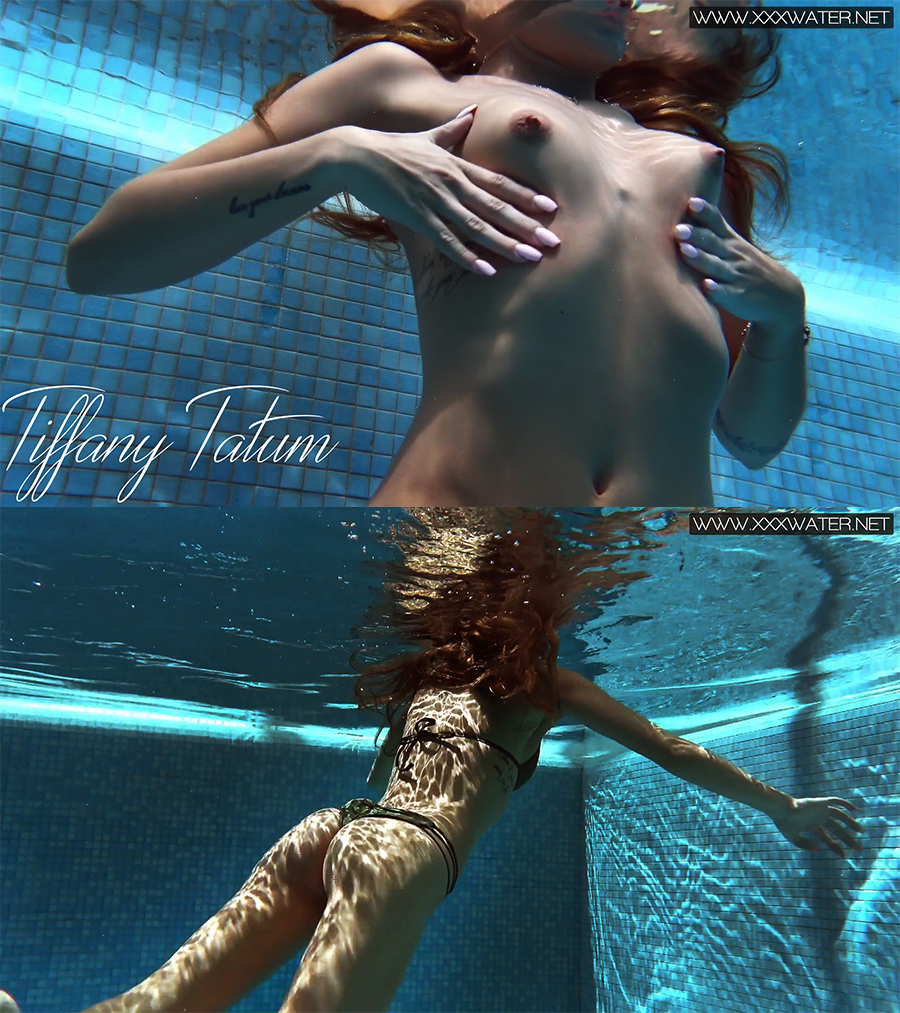 Tiffany Tatum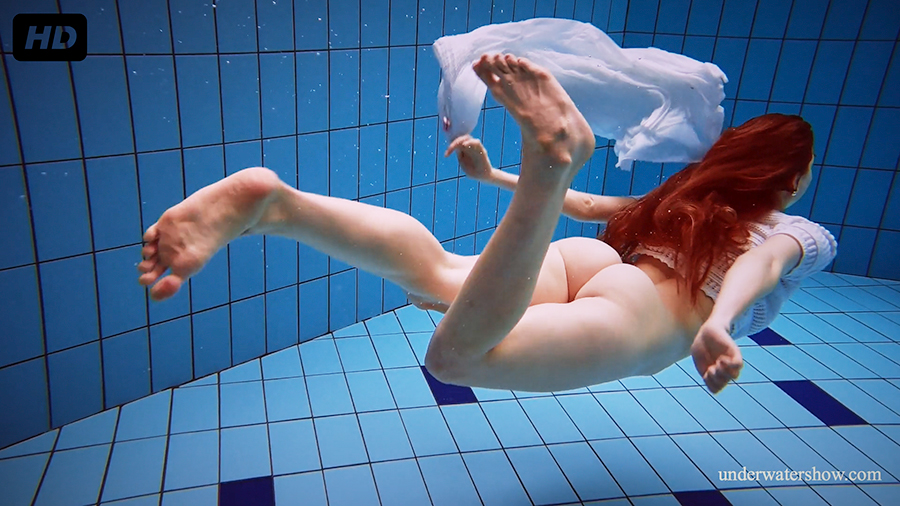 Anetta - Story
UnderWaterShow chose me at my erotic agency and decided to make some videos with me. I wasn't too sure about it because I never heard of such themes in the erotic world, but at the same time it was intriguing. Because in order to become famous I have to be a part of all the possible categories, so I agreed. The shooting went well and I even got horny. We had to re-film a lot of parts because it was my first experience in the pool, but it was worth it. So that's the most interesting part of my pornstar career.
home | contact customer support | join | member's login | terms and conditions | privacy policy | forgot password | cancel subscription

This site is owned and operated by Quicksol GmbH
All content ©2010-2022 UnderwaterShow.Com
In compliance with the Federal Labeling and Record-Keeping Law (also known as 18 U.S.C. 2257),
all models located within our domain were 18 years of age or older during the time of photography.
Our 2257 notice.

webmasters click here